If you're new to Exploring with Jake, be sure to read the introduction.
Do you remember a few weeks ago when we learned about Farshid Fathi in Sunday School? He's a husband and father in Iran who is in prison because of his faith in Jesus. Have you prayed for him and sent him a letter?
Today, our Sunday School teacher taught us more about what life is like for Christians in Iran. This time, she shared a story with us that she wrote about a girl named Yasmin. Yasmin's family was arrested, and she had to go into hiding because they loved Jesus. Her story isn't true, it's not written about someone who really lives in Iran like Farshid Fathi, but it is based on things that have happened to Christians in Iran that have been reported in the news. You can read Yasmin's Silent Song here.
Let's keep praying for Christians in Iran, that God would help them be brave and keep them safe.
"Dear God, thank you for the freedom to sing and worship. Please be with and take care of all the Christians who live in places where that is illegal. Encourage them and help them wait patiently for the day when no one will keep them from singing to You. Thank You. In Jesus' Name. Amen."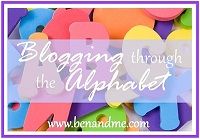 Read more of the Modern Witnesses series.
Enjoy more from the Exploring Jake series.