If you're new to Exploring with Jake, be sure to read the introduction.
Our teacher gave us a story to read this morning about a boy in Laos.  She said it's not a story that actually happened, like you see on the news.  But, she said it would help us find out what life is like for Christian kids in Laos because it was written based on things that have happened.  I really liked Part One–it's about a boy named Thao, a buried treasure (that wasn't such a treasure), a hidden Bible, and strangers finding his village.
When Jesus Came to Laos-Part One
I wonder why Thao's mom would hide the Bible.  And who could be coming up the mountain?  What do you think?
When Jesus Came to Laos-Week Two
I can't imagine how I would feel if it was illegal to have a Bible!  What would I do?  Would I still read God's Word?  Would you?
When Jesus Came to Laos-Week Three
Now Thao he has to escape from a leopard! What do you think?  Does Jesus know where Thao is?  How will Thao escape?
When Jesus Came to Laos-Week Four
When we got to read the end of Thao's story, it made me think about when Jesus appeared to His friends after He rose from the dead.  Even though they were scared and sad, He went looking for them.  He found them and helped them understand and believe.
Thao and the Christians in his village were so happy to finally have a Bible of their very own!  Even though having a Bible is illegal in Laos, there aren't enough Bibles for the Christians who want one.  There are approximately 198,000 Christians in Laos.  Some of the people don't even have a Bible translated into a language they can read and really understand yet.
But, think about this: There are over 6 million people living in Laos right now.  How many of them don't understand that Jesus loves them and paid for their mistakes so that they can know God and live forever with Him?
There are many things we can pray and ask God to do to help the people of Laos.  Will you please pray that:
1) Each and every person in Laos will hear about Jesus and His love, and ask Him to be their Savior
2) That every language in Laos will have God's Word translated into a language they can read and understand
3) That God will bring Bibles to every Christian in Laos, and that He will keep them safe as they read it and learn more about Him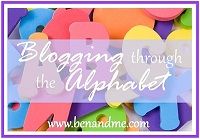 Read more of the Modern Witnesses series.
Enjoy more from the Exploring Jake series.